THE AMCHAM POST SEPTEMBER 10- 2020

Trade Show: Sourcing at MAGIC Launching First 90-Day Fully Digital Global Trade-Event
Last February, five Madagascan companies – two from the textile sector and three from the accessories and handicrafts sector – attended the Sourcing at MAGIC trade show in Las Vegas, Nevada, USA. The summer edition of this year should have taken place last August. However, due to the Covid situation, the well-known trade event will go fully digital from September, 15 to December, 15.
8.12.2020, Los Angeles, CA, USA
Informa, a leading international events, intelligence and media group, is partnering with buyers, factories and suppliers from around the globe to create one of the most comprehensive digital trade events of 2020. The Sourcing at MAGIC event will launch on September 15th and run through December 15th 2020. Informa's database of nearly 26,000 of the world's top buyers are expected to participate along with a global selection of the industry's leading manufacturers, fabric mills and service and technology partners. In a year where the Coronavirus and global pandemic has disrupted our usual events experience, Sourcing at MAGIC has evolved to bring the fashion industry together for continued commerce in a safe and fully digital marketplace. The event offers an immersive platform for companies to promote their products, pro-actively generate valuable business leads and utilize AI generated matchmaking and engage directly with participants in the community feed. In addition to offering space businesses need to connect and work with one another remotely, during the 90-day event there will be a series of seminars, interviews and industry news continually posted to the platform so participants can gain market insights and intelligence relevant to their business and learn from global industry leaders.
"We know that the Coronavirus has disrupted lives, businesses and travel. Like most companies we have searched for what we believe is a great solution for promoting the changing supply chain. We strongly believe that our Digital event will be very beneficial for factories and mills to meet buyers who desperately need to change their current suppliers and to diversify their sources."- Bob Berg, Senior Sales Manager, Sourcing at MAGIC
Digital Trade Event Dates: September 15th 2020- December 15th 2020
Media Inquiries Contact: This email address is being protected from spambots. You need JavaScript enabled to view it.
Sales Contact: Jessica Ramey, JC Mazingue
Phone: + 1 843 343 5087, +1 843 446 7276 and +254 789 585 608
Email: This email address is being protected from spambots. You need JavaScript enabled to view it., This email address is being protected from spambots. You need JavaScript enabled to view it.
INTERVIEW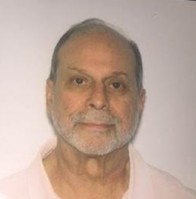 Bob Berg, Senior Sales Manager at Informa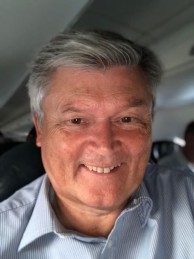 JC Mazingue, Textile consultant
JC Mazingue and Bob Berg: "Madagascar has an efficient, cost effective and experienced labor force."
The AmCham had the privilege to discuss with JC Mazingue, textile consultant and Bob Berg, Senior Sales Manager at Informa about the Sourcing at MAGIC digital event.
Could you tell us more concretely how the online event will be held?
"The exhibitors will have a profile page, opportunity to post as much text, pictures and videos as they desire. They flag many categories and other areas that buyers search such as product, duty free, country of origin, sustainability, minimum quantities and much more. Buyer post their profiles and also areas of interest and matches are produced as well as lead generation. We are promoting the event to our 26,000 buyers in our data base."
Why should Malagasy companies participate in the Sourcing at MAGIC event this time? Companies are desperately looking for alternatives to China for sourcing. The sheer volume produced in China will necessitate a very wide supply chain. Africa has skilled workers, very talented designers and a duty free trade agreement with 3rd country fabric provision.
For many years now, Madagascar has been present at MAGIC. But the virtual show is in its first edition. Companies may find it risky to try a new concept like this one, especially in difficult times. How would you reassure participants about the expected outcome of the show?
There are a number of advantages for an Online Digital Event. The platform will be held for 90 days, not 3 ½ days. The cost is very reasonable and does not require travel expense and other costs. Many buyers cannot attend every in person show as often they have a limited travel expense, have a conflict in their schedule, corporate meeting or a conflicting Fashion Week or a scheduled meeting overseas. This is especially true for international buyers who can easily visit the platform and not worry about visas to the US and travel expenses.
How would you ensure the visibility of each participant on the website?
The Sourcing at MAGIC team will be looking at the interactions on the platform and will call buyers to promote companies that are not seeing as many or the correct buyers as expected.
From your point of view as experts, is the US market suitable for Madagascar products? What specific kinds of products do you think should be exhibited at MAGIC this time?
Exports of Apparel and accessories to the US have been on the rise for a number of years before the Pandemic. Madagascar has an efficient, cost effective and experienced labor force. Madagascar has a good number of very professional and efficient factories and also produces very desirable accessories.
A short message to targeted Malagasy participants?
"Sourcing at Magic digital platform is a fantastic tool for Malagasy Companies to gain global exposure, new clients. From large Corporations to SMEs, all will benefit from this new platform." – JC Mazingue
Interview by Kenny Raharison