THE AMCHAM POST FEBRUARY 25- 2021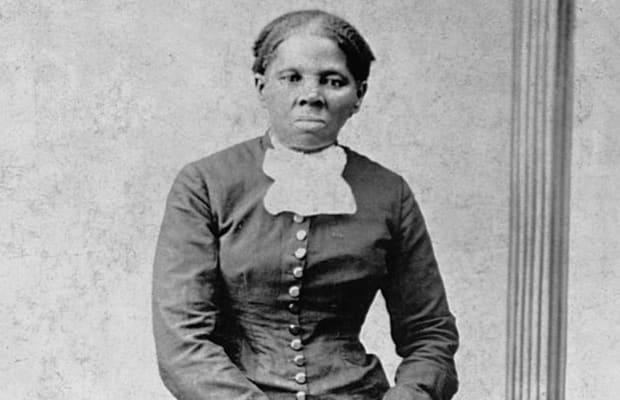 2021 BLACK HISTORY MONTH
Harriet Tubman: The short and plainly dressed hero!
"There was one of two things I had right to: liberty or death. If I could not have one, I would have the other for no man should take me alive" – Harriet Tubman. Known as a "conductor" of the Underground Railroad, Harriet Tubman was enslaved, but she escaped and helped others gain their freedom.
Born enslaved in 1822, Harriet's parents Ben and Rit Ross named her Araminta or "Minty" for short. She would be enslaved for the next 30 years. Minty Ross spent her childhood around Bucktown, enslaved by a farmer named Edward Brodess. One day at the Bucktown store, when Minty reached the age of 12, an overseer ordered her to stop an enslaved young man from escaping, but she refused. The overseer threw an iron weight that accidentally hit her head instead. That almost killed Minty. She suffered from painful headaches and epileptic seizures which created visions and voices in her head.
In 1844, the 22-year-old Minty married John Tubman. She took his name and began calling herself Harriet to honor her mother. John was a free man, like half the African Americans in Dorchester County at that time. However, John's freedom could not be shared to his wife. She remained owned.
One night, in the fall of 1849, she ran away from Poplar Neck Plantation in Caroline County and started her race for freedom by herself. From station to station on the Underground Railroad, Harriet was helped by free blacks and sheltered by white Americans who stood against slavery. When she crossed the border to Pennsylvania – where slavery was illegal — she was finally free. But could she stay free?
The soldier of freedom brings her people to a brand-new home.
Harriet could run to Canada and stay safe, but she would not, not yet! Until she had shared her freedom with her peers. Known as the "Moses of her people", she risked her life over and over again to free her beloved friends and family. Over the next 11 years, Tubman returned to the Eastern Shore 13 times and rescued about 70 people for each exploit. Although fear and desperation were her constant companions, this heroic woman never lost one fugitive! Harriet always found ways to hide herself in plain sight and gave detailed instructions.
"I never ran my train off the track and I never lost a passenger"—she said.
The Civil War was fought over slavery. Harriet Tubman became the first woman to lead a civil war expedition, a raid that freed some 750 enslaved people. She would continue her battle for freedom by joining the United States Army in South Carolina where she cared for the sick, buried the died and fed the living. Harriet witnessed war in all its forms. Additionally, this small and brilliant warrior led a network of eight spies crossing enemy lines to uncover information on rebel troop movements.
Monuments were built to honor Harriet Tubman.
Harriet Tubman's life and her missions have really inspired hundreds of millions of people. Besides, sculptures, monuments and parks were created to remind American people of her deeds and struggles to make ends meet. These include Auburn National park in New York, Harriet Tubman Underground Railroad State Park in Dorchester County, and nine-foot Harriet Tubman statue in New Jersey.
Sources: Britannica, National Women's History Museum, American Battlefield Trust, Maryland Department Resources.