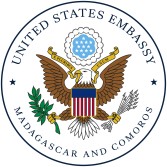 FUNDING OPPORTUNITY
Public Diplomacy Small Grants Program - Annuel Program Statement
Have a great idea, but no money to implement it? We are pleased to inform you that funding is now available through our Plublic Diplomacy Small Grnats Program.

Details and procedures can be checked at Grants.gov website by searching Funding opportunity number AFMDG-22-01 or at the U.S. Embassy Website.
To be considered for this opportunity, you are invited to carefully follow the instructions on the Website, and be sure to submit your application by April 30, 2022, by emailing to This email address is being protected from spambots. You need JavaScript enabled to view it. .
Although the website will provide you sufficient information, please see below list of the priority areas that funding will be focused on this year:
• Improving English language learning through curriculum development, teacher training, and/or developing partnerships with U.S. educational institutions;
• Promoting U.S. culture and values;
• Advancing good governance and democratic values including accountability, transparency, and human rights in Madagascar and/or Comoros through the promotion of educated civic participation, particularly among youth and women;
• Enhancing youth leadership and engagement;
• Advancing a free and responsible press and combatting disinformation including election disinformation;
• Promoting the free exercise of religion and ensuring that laws and government policies do not interfere with its practice;
• Increasing opportunity for women, girls, minorities, and/or disadvantaged populations;
• Developing skills in innovation technology, STEM, and entrepreneurship; and,
• Improving environmental stewardship, sustainable management of natural resources, and biodiversity conservation through environmental action programs.