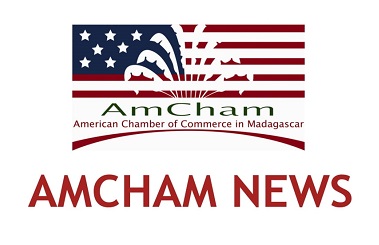 AMERICAN PAVILION AT THE FIM
The AmCham, the US Embassy and the USAID will be exhibitors at the 2022 FIM at Forello Expo Tanjombato from 19 May to 22 May.
Please visit booths 25-26-27-28-29-30B.
AmCham members can leave goodies and leaflets at the AmCham booth.
Free invitations granting you free access to the fair are available at the AmCham Office Ankorondrano.
Contact:This email address is being protected from spambots. You need JavaScript enabled to view it. | 033 15 004 74 | 034 97 284 34