AMCHAM - THURSDAY MORNING ROUND TABLE | OCTOBER 2019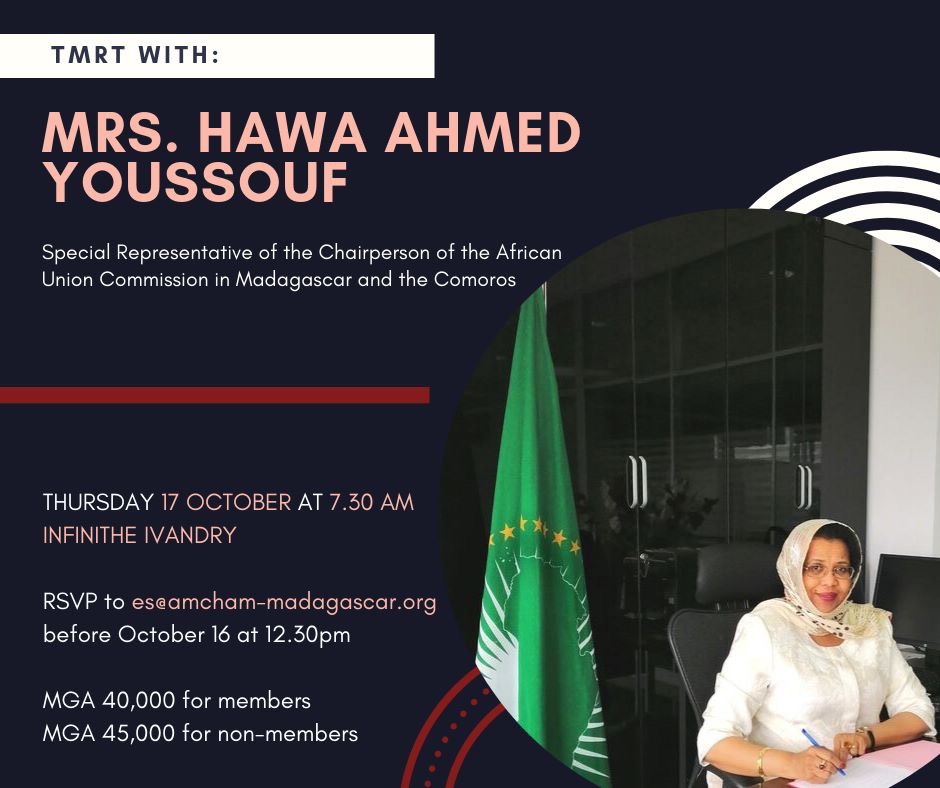 AmCham's Thursday Morning Round Table discussion will be held next Thursday, October 17th, starting at 7.30 a.m. at Infinithé Ivandry.
We are pleased to have Mrs. Hawa Ahmed Youssouf, Special Representative of the Chairperson of the African Union Commission in Madagascar and the Comoros.
The presentation will focus on the setup of The African Continental Free Trade Area (AfCFTA) and The upcoming 11th African Private Sector Forum in November in Madagascar.
As usual, the program will be: 07:30 am-08:00 am: Breakfast and networking
08:00 am-08.30 am: Presentation
08.30 am-09:00 am: Q & A, Discussion Fee for attendance (which includes the buffet breakfast) is 35.000 AR for members and 40.000 AR for non-members. Please, RSVP by tomorrow October 16th 2019 at noon.
We look forward to seeing you!