THE AMCHAM POST JANUARY 25- 2020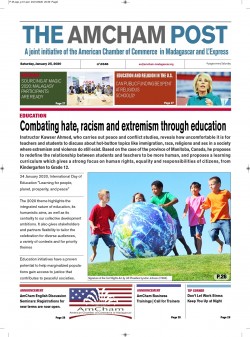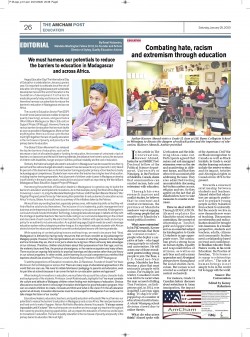 WE MUST HARNESS OUR POTENTIALS TO REDUCE THE BARRIERS TO EDUCATION IN MADAGASCAR AND ACROSS AFRICA .
By Ravel Notoavina, Mandela Washington Fellow 2018, Co-founder and School Director of Ayhay, Quality Education Activist
Happy Education Day! The International Day of Education is celebrated on January 24 every year. It is important to celebrate since the role of education is to bring global peace and sustainable development around the world. Education is the foundation of development. It is the tool to eradicate poverty today and tomorrow. We must therefore harness our potentials to reduce the barriers to education in Madagascar and across Africa.
The country's Education Sector Plan (ESP) for 2018–2022 seems bold and credible to improve quality (learning), access, and governance (World Bank Madagascar Basic Education Support Project (P160442). However, there are various barriers to education that we must tackle as soon as possible in Madagascar. More so than anything else, there is a vicious cycle that we must fight together: the lack of quality education is the root cause of poverty, and poverty is the primary barrier to education.