ANNUAL GENERAL MEETING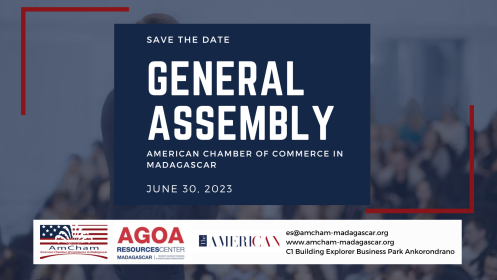 Friday, June 30, 2023

On behalf of the President and Board of the American Chamber of Commerce in Madagascar, it is with great pleasure that we ask you to "Save the Date" for our Annual General Meeting, on Friday, June 30, 2023.
Any member who is unable to attend the General Assembly may be represented, by proxy, by a member present, in accordance with Article (31) of our bylaws.
May 5th, 2023
N.B: Only members who have paid their dues by June 30, 2023, will have a right to vote as a member of AmCham.