THE AMCHAM POST DECEMBER 14 - 2019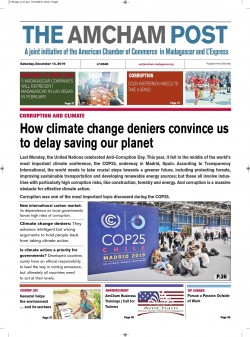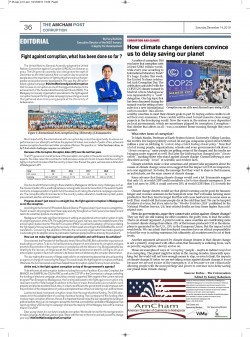 Fight against corruption, what has been done so far?
EDITORIAL
By Hery RASON, Executive Director of the NGO Ivorary/Integrity For Development
The United Nations General Assembly adopted the United Nations Convention against Corruption (UNCAC) on October 31, 2003. The UN general assembly also designated the 09th of December as the International Anti-corruption day to sensitize people about the importance of fighting this phenomenon that jeopardize social and economic development. This year, the UN had initiated a global campaign #UnitedNationsAgainstCorruption that focuses on corruption as one of the biggest obstacles to the achievement of the Sustainable Development Goals (SDG). The malagasy civil society organization specialized in the fight against corruption took part to this global campaign by launching an event that gathered about 200 young people at the university of Antananarivo.